Contact Bonsai and Blooms
Do you have a question about bonsai and blooms or a comment you'd like to share?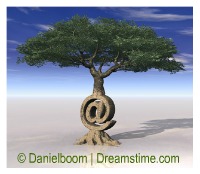 I love hearing from visitors and invite you to use the form below to contact me with your questions and feedback.

Also, if you have suggestions you think might improve the site or ideas for bonsai designs, products or instructions you'd like to see featured here, please feel free to send them.

Looking forward to hearing from you!
A bonsai can never be a finished work of art...because it will always be a living piece of nature, continuing to live and grow.

The object is not to make the tree look like a bonsai, but to make the bonsai look like a tree. ~ American Bonsai Master John Naka
Thank you for visiting and taking the time to contact Bonsai and Blooms.